Jambars FC Coaching & Training Staff
Oumar Seck - Director of Coaching (U16B, U17B, U19B)
Coach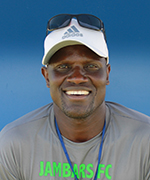 Oumar is from Dakar, Senegal where he lived and breathed soccer every day. In the U.S., he started his soccer experience playing for the University of Kansas Men's Soccer Club. He then played for Johnson County Community College before transferring to play at Mid-America Nazarene for the next three years. Oumar has over 12 years of coaching experience at the youth and college level, including 2 years of serving as Age Group Director. His prior coaching experience also includes being the Men's Assistant Soccer Coach for JCCC and the Head Men's Soccer Coach for Maple Woods Community College. He also serves as Alternate Commissioner for District III through KSYSA.

Oumar currently holds a USSF D license, a NSCAA National Diploma, and a NSCAA Advanced National Diploma. Through his experience with soccer, he believes in the development of players and has the passion to provide them with the best opportunities the game has to offer on and off the field in order to excel them to the next level. Through Jambars FC, he hopes to continue to build soccer and fulfill his love for the game.


Erin Besson (U12G)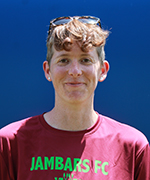 Coach Erin began playing soccer in 2nd grade and has fond memories of being on the defensive line for all of her teams. She began coaching in 2006 and has intermittently coached since then, primarily working with girls' teams between the ages of 6-12. Erin has a USSF F license and twin daughters who play for the club.


Charlie Carr (U15B)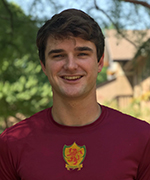 Coach Charlie started playing soccer when he was in kindergarten, moving to the Premier level in 4th grade. He played for Coach Oumar for 6 years during middle school and high school. Playing on showcase teams during that time introduced Charlie to the highest level of soccer and his teams were incredibly successful.

In 2016, Charlie's team made it to the state semifinals, but was knocked out by the eventual champion. In 2017, his team swept their MRL group. Charlie also played varsity soccer at Lawrence High School for three years, working his way into the starting lineup by the end of his sophomore year and being captain for part of his junior year. During his senior year of high school, Charlie was team captain and received 2nd Team Sunflower League and 1st Team Lawrence Journal World Regional honors. Charlie is currently working on obtaining his USSF 4v4, 7v7, 9v9, and 11v11 coaching licenses.


Joe Comparato - Club Director (U13B, U15B)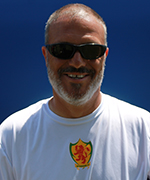 Coach Joe has been involved with youth soccer for over a decade. In that time, he has coached competitively with players of all ages. He spent 5 years on the Board of Directors for the Kaw Valley Soccer Association and is currently on the board of the Kansas Premier Soccer League.

Joe's focus has always been on fostering a love for the game, developing players, providing access to the sport for all athletes regardless of their socioeconomic backgrounds, and maintaining a platform for student athletes to reach their goals. Joe is also currently one of the coaches for Bishop Seabury Academy's Soccer program and holds a USSF D license.


Alex Delaney (U15G, U18B)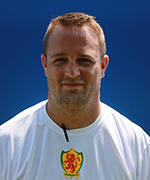 Coach Alex has almost 30 years of playing and coaching experience in soccer. He first started playing when he was six. He played club soccer in Montana, helping his team win the state championship in 1998. In college, he played intramural soccer at Seattle University. Alex has coached club teams in Washington, Montana, Colorado, and Kansas. He has participated in multiple coaching masterclasses covering tactics and technique. Coach Alex currently holds a USSF D license.


Julio Guerrero (U16B, U17B, U19B)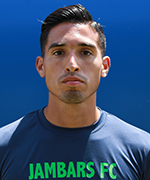 Coach Julio is from Sanger, Texas and played collegiate soccer for three years, including being named as his team's Most Improved Player during the 2013-2014 season. A knee injury kept him from being able to play his final year.

Julio has a USSF D license and will be in his third year as an assistant soccer coach at Rockhurst University. During his first year at Rockhurst, his team made it to the Final Four of the NCAA Division II playoffs.


Nick Haig (U10B, U13G)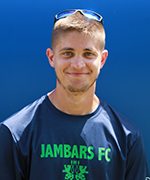 Coach Nick grew up in Lawrence and played soccer for Kaw Valley Soccer Association, Kansas Soccer Academy, Olathe Rush, and Jambars. He coached for Sporting Kaw Valley's All Girls Academy for two years and was a manager for the KU Women's soccer team for two years. Nick is currently working on obtaining his USSF 4v4, 7v7, 9v9, and 11v11 coaching licenses.



Luis "Ricky" Vargas (U12B)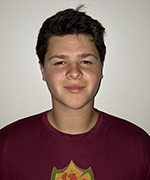 Coach Ricky is originally from Los Angeles, CA. His soccer background includes playing club soccer for KC Fusion Academy and high school soccer for Shawnee Mission West, where he was a 3-year letterman and team captain his senior year. Most recently, he played soccer for Coach Oumar at Maple Woods Community College. Ricky recently completed his USSF 4v4 and 9v9 coaching licenses and is working on obtaining his 7v7 and 11v11 coaching licenses.